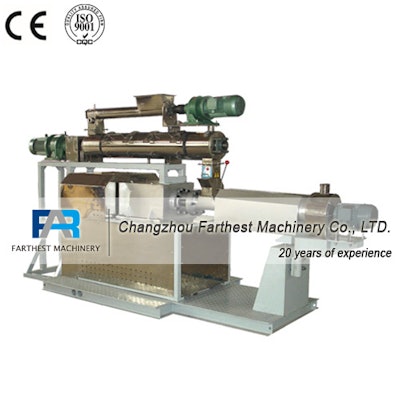 Feature
1. Stainless steel DDC with 12 steam injectors and 6 liquid nozzles.
2. The gearbox can stand strong torque and thrust up to 400hp.
3. Jacket design barrel with liner can achieve heating/cooling function. Steam and water can also be injected directly into the barrel.
4. Screw is made of special anti-wear alloy with L/D ratio up to 19.5:1 that assures smoothly production for all kinds of sinking/floating feed.
5. It can deal with different formulation. It can produce pellet with die diameter from 0.8mm to 10mm.
6. Fast replacing mechanism for die and screw and on-line adjustment for cutter.