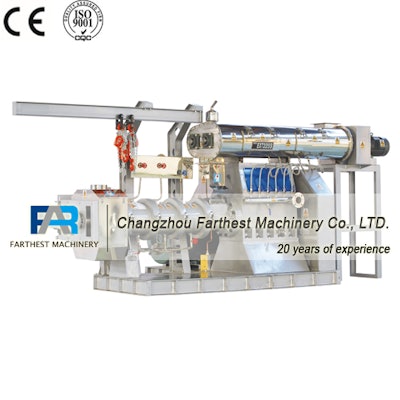 Feature
1. High performance conditioner with stainless steel jacket and inverter control.
2. Inverter controlled feeder features accurate feeding, steady flowing and anti-block.
3. High efficiency with the productivity of 15%- 20% higher than that of other similar types;
4. Combined main shaft can adapt a variety of materials. It's particularly used in extruding of soybean, corn, animal feeds; as well as bran for fresh-keeping, cottonseed and castor cake for de-toxication.