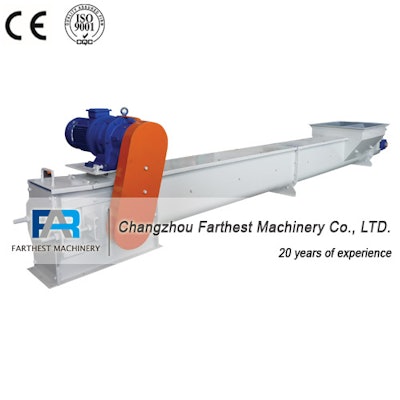 Features
1.It can be widely used for conveying raw materials, semi finished grains, feed etc for grain warehouse, port, wharf;
2.It is simple structure, small floor space, low power, good tightness, stable, low noise, long service life and easy to install, maintain. The chain is high strength type.
3. Blockage detector is optional.