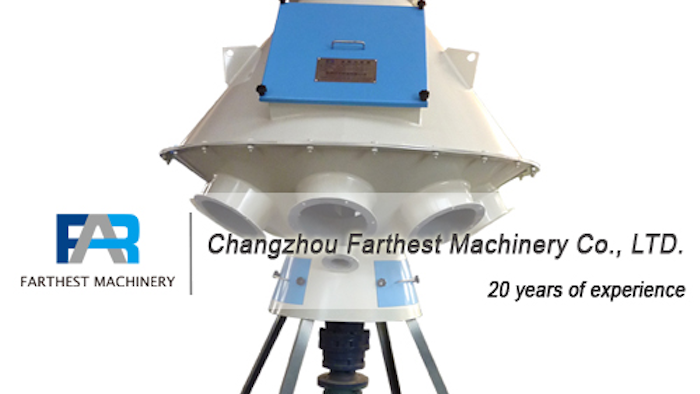 Features
1. It is easy to operate, convenient installation and maintenance;
2. Cycloid driving is adopted and compact structure; discharging spouts rotates stably;
3. The position of discharging spout is accurate, reliable and prevents raw materials from entering into wrong bins;
4. The sealing with distributing disk is reliable after position;
5. It is widely used in the industries of grain, feed mill, oil plant, starch plant to distribute mash and granular materials.