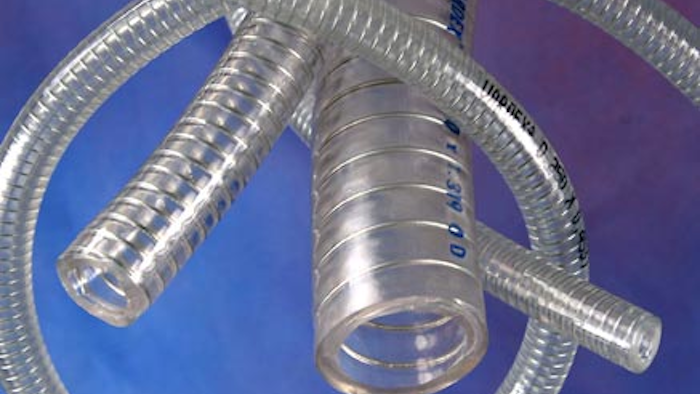 NewAge Industries has recently release its Vardex PVC hose, which is made of clear, chemical-resistant PVC and reinforced with spiral steel wire for durability. Applications include chemical transfer, air supply, coolant feeds, floor cleaning equipment, material handling, water feeds and discharge, vacuum lines, spray systems, and food and beverage supply lines.
Vardex combines the most desirable properties of PVC — resistance to corrosion and abrasion, clarity, rubber-like flexibility, and outstanding flow characteristics — with the strength of steel. The wire reinforcement allows the hose to resist kinking, crushing, and collapse, even at full vacuum (29.9 in./Hg.).
Vardex is stocked in nine sizes from 1/4" to 2" I.D. Fabricated hose assemblies with permanently crimped-on fittings are available, along with a variety of other fittings and clamps in both plastic and metal.
To learn more, visit http://www.newageindustries.com/vardex.asp.