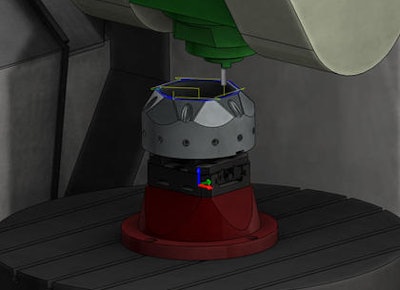 San Rafael, Calif. (Manufacturing.net) — Autodesk has recently announced the release of HSMWorks 2014, the next-generation integrated computer-aided manufacturing (CAM) product for SolidWorks users. The company has previously committed to created solutions that work, regardless of a user's choice in CAD software, since its acquisition of HSMWorks in 2012. This release is an integrated solution focused on CNC milling and CNC turning, and is available in two tiers:
HSMWorks 2014 Professional, which includes support for 2.5D, 3D and 3+2 Milling and 2D Turning applications.

HSMWorks 2014 Premium, which supports 2.5D, 3D, 3+2, and 5-Axis (or Multi-axis) Milling and 2D Turning.
This release also includes an update to HSMXpress, which is a free CAM product that uses the same CAM kernel for drilling strategies, simulation and processing for basic machining. As the seventh release, HSMWorks 2014 now includes more features, such as machine simulation, a new API to automate various programming tasks, adaptive clearing for efficient material removal, enhanced turning support and more.
Visit www.hsmworks.com for more information.