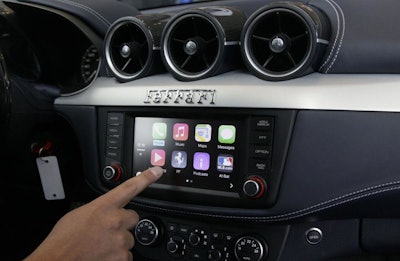 Reports that Apple is working on a secret electric car project initially prompted skepticism from the auto industry.

Now, it's also prompted allegations of talent-poaching by rival tech companies.

One report this week suggested Apple is offering better pay and "greater independence" in order to hire away English-speaking chip and battery experts from Korean rival Samsung.

Although there's no guarantee the Samsung employees would work on cars — reports also indicated Samsung is set to build chips for the next iPhone — an unnamed Samsung official suggested Apple needs "patents and experts in battery technology" to move forward with the project, codenamed "Titan"

"Top human resources firms have been approaching Samsung's battery experts, and I think such human exchange moves are a win-win for both," the official said.
The Samsung news follows a report last week that A123 Systems filed a lawsuit against Apple.

The Michigan-based company, which makes lithium-ion batteries for electric cars, alleged in a court filing that Apple was "systematically hiring away A123's high-tech PhD and engineering employees" in order to develop its own "large-scale battery division."
Apple has not commented on the reports, some of which have suggested the company is instead working on entertainment platforms for cars.