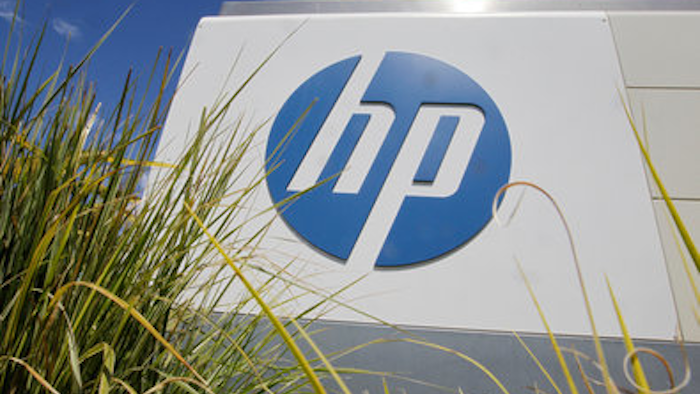 Hewlett-Packard's quarterly financial report fell below analysts' expectations this week, which prompted tumbling stock prices and concern from some corners about the PC maker's future.

Each unit of the Palo Alto company saw revenue either remain flat or decline compared to the same quarter of last year, and officials lowered expectations for the remaining three quarters of the current fiscal year.

H-P's stock price subsequently fell by more than 6 percent in after-hours trading Tuesday, then declined again on Wednesday.

The company attributed the weaker earnings projections to the strength of the U.S. dollar, which has appreciated in value as modest U.S. economic growth outpaced foreign markets. The currency appreciation makes American-made products more expensive in foreign markets and economists anticipate weaker manufacturing exports this year as a result.

H-P officials said they planned to increase prices and cut costs to moderate the reduced revenue forecast. The company's currency issue, however, only compounds its recent problems. With mobile devices and software cutting into the computer market, 13 of the company's last 14 quarters saw lower revenue totals compared to the same period the year before.

CEO Meg Whitman remained optimistic about the company's future following the earnings report. H-P's product lines reported higher operating profit margins compared to the previous year, and before this week's tumble, the company's stock price rose about 30 percent during the past year.

Whitman also noted H-P is back in a position to acquire new businesses, with a purchase of wireless infrastructure maker Aruba Networks reportedly in the works.

The latest activity comes against the backdrop of a forthcoming split in H-P's operations. One portion will focus on consumer products such as computers and printers, while the other–which Whitman will lead–focuses on business computing needs.

Whitman announced the split in October and predicted the transition would put H-P "in an even better position to compete in the market, support our customers and partners and deliver maximum value to our shareholders."

Still, the latest report suggests H-P "may have waited too long" to separate those businesses, according to tech reporter John Shinal.

"Given all this bad news, prospective buyers of shares in H-P's future consumer spin-off will likely look at that business with more skepticism," Shinal wrote.