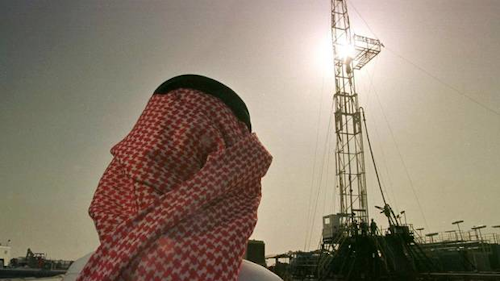 The boom in U.S. oil production over the past decade led thousands of workers to prairie cities from Texas to North Dakota.

Now, Saudi Arabia hopes those workers—many of them casualties of the ongoing downturn in crude prices—will consider the deserts of the Middle East instead.

Saudi Arabia has a long history of recruiting skilled workers from the West to develop its vast oil reserves. The country, however, also possesses shale oil deposits, and observers say the current oil market provides an opportunity for the Saudis to begin developing those resources.

"With the layoffs, it's a great time to do it," John Kingston, president of the McGraw Hill Financial Institute, told Bloomberg.

State-owned oil company Saudi Aramco reportedly posted ads on job websites last month while 35 new positions on the company's recruiting website call for experience in shale production.

Shale deposits require energy companies to use the hydraulic fracturing process, or fracking, to crack shale rock and extract underground crude. Fracking is much more complicated than drilling in traditional wells--and it comes with a host of environmental concerns--but the process fueled a dramatic increase in U.S. oil and natural gas production in recent years.

The continuing production increases in the U.S. contributed to rising global oil supplies and prices that are now trading at less than half of their mid-2014 peaks, a trend that led domestic companies to shut down rigs and lay off thousands.

Saudi Arabia and other Persian Gulf nations, of course, also helped cause the dramatic decline in prices after OPEC raised production levels in an effort to protect their market share. Experts say another consequence of that decision could be the acceleration of the region's fracking capacity.

"They don't want to start from scratch," Michael Webber, deputy director of the Energy Institute at the University of Texas, told Bloomberg. "They have no experience with shale and they have to hire outside workers. It's a way to leapfrog."