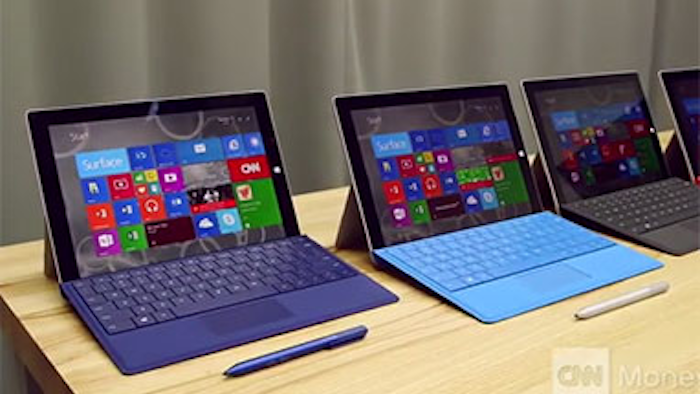 Microsoft unveiled its brand new Surface 3 tablet that takes a different approach than its predecessors.
The Surface RT and Surface 2 tablets didn't allow users to run traditional Windows applications. Because of that, Microsoft is abandoning ARM processors and Windows RT in order to bring the full version of Windows 8.1 to its Surface 3 with an Intel Atom chip. This will allow customers to use thousands of desktop apps available in Windows — like Chrome, iTunes, Steam and Photoshop — on a non-Pro Surface tablet.
Surface 3 will be available in the U.S. on May 5.
Until then, here's a sneak peek at the Surface 3 from CNNMoney: