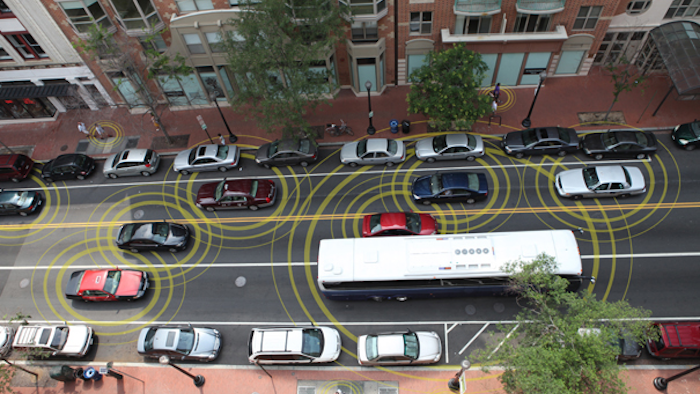 This edition looks at a woman fired for disabling a work app, the push for vehicle-to-vehicle communication and relief from email hell.
Employee Privacy
In a story from ArsTechnica, Myrna Arias, a former sales executive for money transfer service Intermex, recently filed a lawsuit in California state court. Arias claims that her boss, John Stubits, fired her shortly after she uninstalled the job-management app Xora that she and her colleagues were required to use. While Arias didn't have a problem with using the app for work — a common practice these days for companies with independent and field employees — she did take issue with her company tracking her 24/7.
According to her suit:
After researching the app and speaking with a trainer from Xora, Plaintiff and her co-workers asked whether Intermex would be monitoring their movements while off duty. Stubits admitted that employees would be monitored while off duty and bragged that he knew how fast she was driving at specific moments ever since she installed the app on her phone. Plaintiff expressed that she had no problem with the app's GPS function during work hours, but she objected to the monitoring of her location during non-work hours and complained to Stubits that this was an invasion of her privacy. She likened the app to a prisoner's ankle bracelet and informed Stubits that his actions were illegal. Stubits replied that she should tolerate the illegal intrusion. …
The Verge reports that Arias is currently suing Intermex for damages "in excess of $500,000" for lost earnings and wages, with her filing stating that "this intrusion would be highly offensive to a reasonable person."
Vehicle-to-Vehicle (V2V) Communication
Within a few years car safety will hopefully improve when every new car on the road will be wirelessly talking with other new cars on the road. What they'll be discussing in their position and speed in order to help prevent accidents.
The National Highway and Transportation Safety Agency (NHTSA) has already begun to draft rules for V2V and hopes to present those next year. But according to The Verge, USDOT secretary Anthony Foxx doesn't think that is fast enough and has asked the agency to "accelerate the timetable."
Additionally, Foxx says that he's gearing up for "rapid testing" in concert with the FCC to make sure that there are no radio interference issues with V2V systems, a concern by various industry groups.
Email Hell
Slack founder Stewart Butterfield says that using Slack instead of work email will make you more productive. Take a look at how it works and how it could bring some sanity back to your inbox: