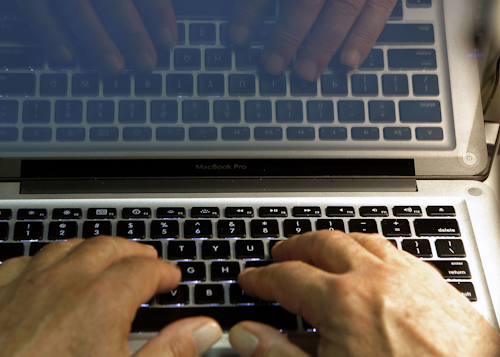 Tech companies, watchdog groups and security experts on Tuesday urged the Obama administration to protect consumers' encrypted electronic data — even from law enforcement.
Dozens of groups and experts — including tech heavyweights Apple, Google, Microsoft and Facebook — signed a letter asking the president to "reject any proposal that U.S. companies deliberately weaken the security of their products."

Apple encrypts data on the iPhone, while Google encrypts email and other communications and offers the option to do so on Android smartphones. The groups called encryption a "cornerstone of the modern information economy's security" that "protects us from innumerable criminal and national security threats."

"The Administration faces a critical choice: Will it adopt policies that foster a global digital ecosystem that is more secure, or less?" the groups wrote in the letter, which was obtained by The Washington Post.

Law enforcement officials, including the FBI and NSA, countered that encryption puts criminals ranging from sex offenders to terrorists outside their reach even with a warrant. FBI Director James Comey said law enforcement should be granted a way of accessing needed information "with clarity and transparency, and with clear guidance provided by the law."

The tech groups, however, said implementing that access would make the encryption vulnerable to hackers.

The Obama administration hopes to provide options for addressing law enforcement's concerns in a forthcoming report, but Congress appears unlikely to sign off on weakening encryption — particularly as lawmakers continue to consider reform of the NSA's domestic surveillance procedures.

"The strongest encryption possible means not having a key," Rep. Jason Chaffetz, R-Utah, said at a hearing last month.