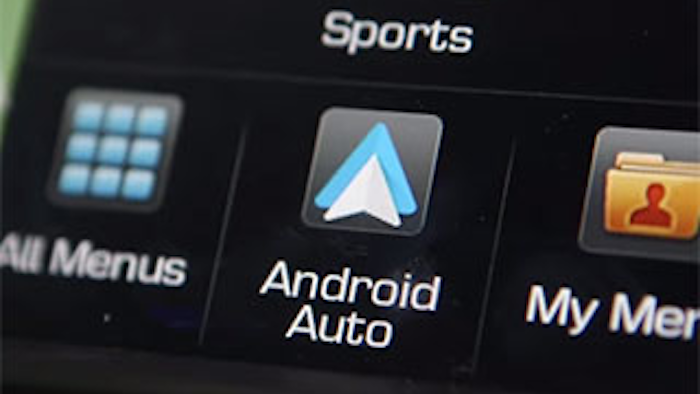 Starting this week, Android smartphone users who own a 2015 Hyundai Sonata with navigation can ask dealers to download Google's Android Auto system. Similar to Apple's reported CarPlay system, Android Auto connects a driver's smartphone to their vehicle in order to access certain apps, like Google Maps or Spotify, by voice, steering wheel controls or touchscreen graphics on the dashboard.
According to a report from The Verge:
Android Auto acts as an interface on top of Hyundai's existing in-car navigation system, offering Google Maps navigation, Google Voice Search, sending and receiving of text messages, phone calls, and the ability to listen to music or podcasts from a handful of third-party apps, including Spotify and Pocket Casts. It requires a smartphone with Android 5.0 Lollipop or newer plugged into the car's built-in USB port, and can be controlled with the Sonata's touchscreen or steering wheel controls.
Android Auto locks the phone to keep drivers looking at the road and is expected to be offered on 28 different brands by the 2016 model year.
Take a look at this Wall Street Journal report for more on this story: