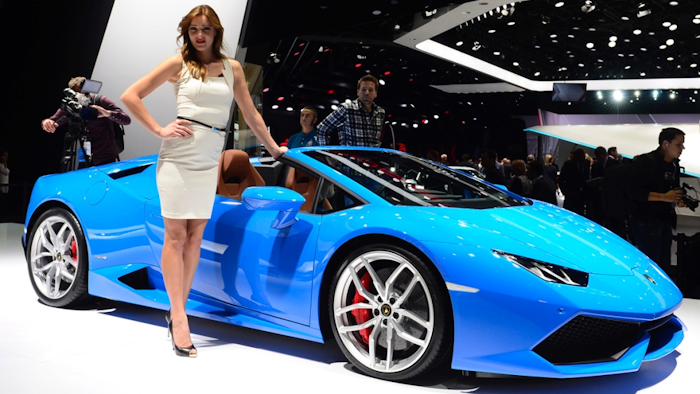 News is already flooding in from the 2015 Frankfurt Auto Show like GM's commitment to the Opel brand, Toyota's production ready hydrogen-fuel cell vehicle and BMW's CEO taking a spill during a presentation.
Here's a look at more of the news to come from the show including Toyota's latest concept vehicle to receive the thumbs up for production, new features to the BMW 7 series and Lamborghini's expected great sales year. 
TOYOTA
Toyota Motor Europe Executive Vice President Karl Schlicht announces the production of the company's CHR concept vehicle and discusses their model lineup.
BMW
The latest iteration of BMW's 7 series was unveiled at the 2015 Frankfurt Auto Show. The new model incorporates features such as gesture recognition and self-parking.
LAMBORGHINI
Lamborghini President and CEO Stephan Winkelmann discusses his outlook for the company and for luxury cars.