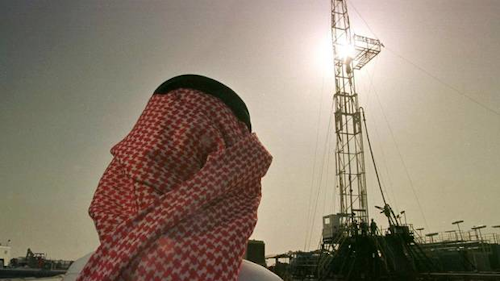 Saudi Arabia's representative to OPEC predicted crude prices would not soon return to mid-2014 levels because price increases would only draw other producers back into the field.

Oil prices plummeted over the final half of 2014 amid a global oversupply, sparked in large part by production increases by members of the Organization of the Petroleum Exporting Countries.

Saudi Arabia and its Persian Gulf allies led the effort to ramp up OPEC production in an effort to protect its market share as U.S. oil production from fracking approached historic highs.

OPEC earlier this month predicted low prices would stifle the U.S. energy boom by the end of the year -- the number of oil rigs operating in the country dramatically declined in recent months -- but Saudi OPEC governor Mohammed al-Madi said at a conference over the weekend that price increases would enable fracking companies to re-enter oilfields.

Al-Madi said the Saudis are not opposed to shale energy -- the country has deposits of its own -- but said shale producers should not be able to force less expensive options out of the market. Saudi oil minister Ali al-Naimi said the country wanted non-OPEC producers to cooperate on an overall production cut.

"There is no conspiracy and we tried to correct all the things that have been said but nobody listens," Naimi said.

Al-Madi also cautioned that producers needed to continue investing in the oil industry. He said increasing global demand for oil, largely from emerging nations, could require $40 trillion in new expenditures.

"If producers don't keep investing now, we will have problems in 20 years," al-Madi said.