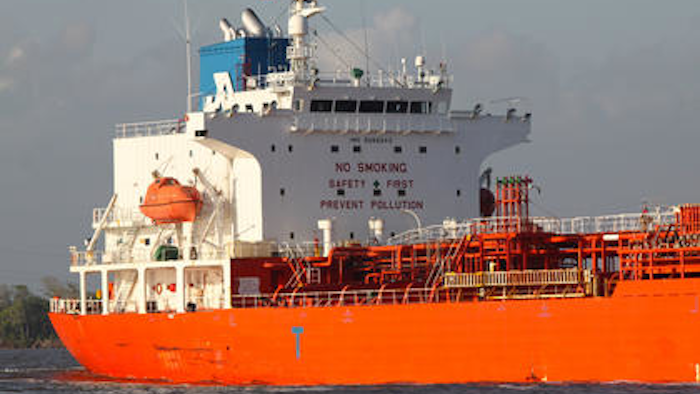 The ideal time in port for chemical tankers in Houston and Freeport is less than three weeks. Currently, however, those ships routinely spend seven weeks in port as traffic increases along Texas' Gulf Coast, which adds costs for shippers and cargo handlers alike.

"The last few years it has gotten worse and worse and worse," George Pontikos of chemical shipping company Odfjell told the Houston Chronicle.

Over the past 20 years, shipping commerce as a whole — and chemical tankers in particular — sharply increased in the narrow channel that winds through the country's largest petrochemical complex. A recent study by Texas A&M University found that chemical tankers accounted for nearly 40 percent of all movement through the port complex in 2014.

Chemical cargo ships are unique among the vessels moving through Texas ports. Whereas other ships generally stop at one destination, chemical tankers unload and reload dozens of separate tanks and can move more than 12 different times during each stop in port.

Increased traffic and logistical hiccups — ships often fail to properly notify terminals when they've moved on — led to longer wait times between stops for chemical tankers.

In addition to rising costs, the delays raised concerns about safety and emissions levels.

Petrochemical companies as a whole are also expanding in the U.S. due to an influx of cheap domestic natural gas — the U.S. chemical industry's primary feedstock — from fracking.

"There are concerns, but I think that everybody has realized that we need to do some improvements," Pontikos told the Chronicle. "So I think the industry will react in a positive way before the government comes in to react, which nobody would like."