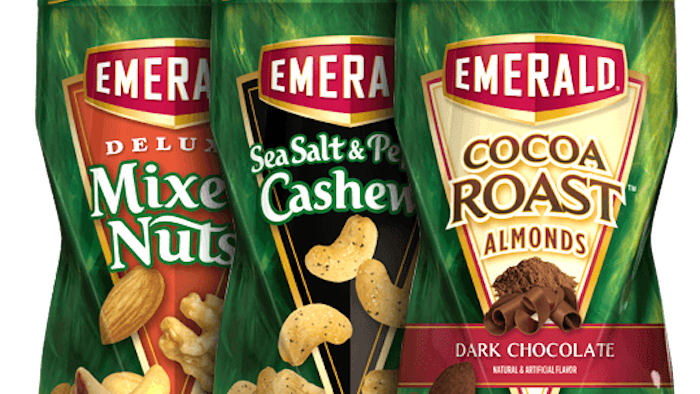 CHARLOTTE, N.C. (AP) — Snyder's-Lance is buying Diamond Foods in a cash-and-stock deal valued at about $1.27 billion, adding to its roster of healthier snacks.
Diamond owns Emerald snack nuts and Diamond of California culinary nuts, as well as Kettle Brand potato chips, Pop Secret popcorn. Snyder's-Lance owns Snyder's of Hanover and Cape Cod.
Shareholders of Diamond Foods Inc. will receive 0.775 Snyder's-Lance shares and $12.50 in cash per share. The transaction also includes approximately $640 million in debt.
Diamond Foods' biggest shareholder, Oaktree Capital, has agreed to vote in favor of the acquisition.
Diamond Foods stockholders will own approximately 26 percent of the combined company once the transaction closes.
The deal is anticipated to also help Snyder's-Lance overseas.
"We will have an opportunity to grow internationally with Diamond's existing European platform, bringing unique products to consumers in that market," Snyder's-Lance President and CEO Carl E. Lee Jr. said in a written statement.
Snyder's-Lance Inc., based in Charlotte, North Carolina, estimates the deal will lead to $75 million in annual cost savings. It expects the transaction to immediately add to its 2016 annualized earnings.
Both companies' boards have approved the deal, which is expected to close early next year. It still needs approval from shareholders of both companies.
Once the transaction is complete, Diamond Foods President and CEO Brian Driscoll will join the Snyder's-Lance board.
Diamond Foods shares climbed $3.11, or 8.9 percent, to $38 in premarket trading Wednesday about 2 1/2 hours before the market open.