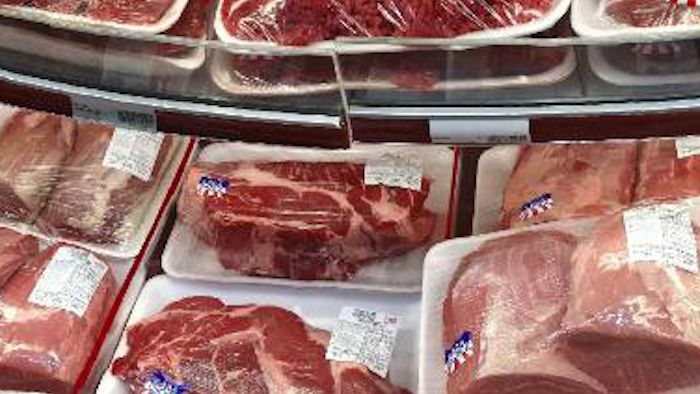 The U.S. meat industry is fighting back against proposed federal dietary guidelines that recommend eating less red and processed meat, which trade groups said go "outside the purview" of nutrition research.

"We've been put in a position over the years to almost be apologizing for our product, we're not going to do that anymore," North American Meat Institute President Barry Carpenter said in response to recommendations from the 2015 Dietary Guidelines Advisory Committee.

The U.S. departments of Agriculture and Health and Human Services adopt revised dietary recommendations every five years based in large part based on suggestions from the advisory panel.

The guidelines don't necessarily impact consumer habits and only directly influence federal meal programs for schools and the military. Industry representatives, however, want the final recommendations issued later this year to keep lean meat as a part of a healthy diet, particularly in light of the panel's focus on environmental concerns.

"Other countries have already started doing this—including sustainability in their recommendations," committee member and Tufts University professor Miriam Nelson said after the panel released its recommendations last month. "We should be doing it too."

Howard Hill, the departing president of the National Pork Producers Council, said the environmental aspect suggested the panel "was more interested in addressing what's trendy among foodies than providing science-based advice for the average American's diet."

The NAMI last week announced a petition drive slamming the panel recommendations and plans to lobby both federal agencies as well as members of Congress. The Republican chairman of the Senate Agriculture Committee, Pat Roberts of Kansas, said he supports the industry's position and that the recommendations "make a certain segment of agriculture a target."

Agriculture Secretary Tom Vilsack, meanwhile, said he believes crafting the guidelines should not factor in sustainability concerns.

"I read the actual law, and what I read … was that our job ultimately is to formulate dietary and nutrition guidelines," Vilsack said. "And I emphasize dietary and nutrition because that's what the law says. I think it's my responsibility to follow the law."