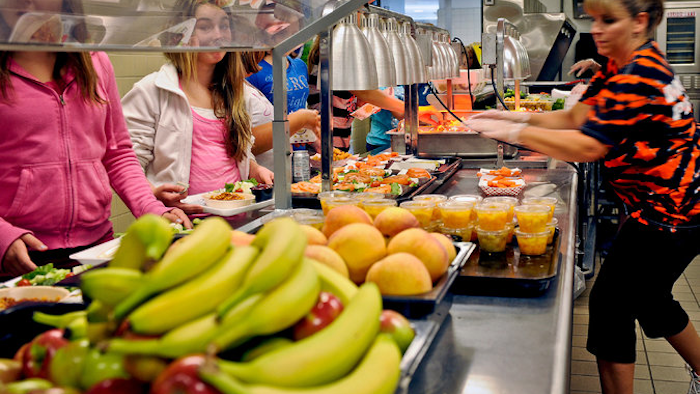 A federal government shutdown isn't the only deadline facing Congress at the end of this month.

Agriculture Secretary Tom Vilsack this week called on lawmakers to renew the current school nutrition program before it expires in a matter of weeks.

"This is an important opportunity for the country to reinforce the good work that was done in 2010, to expand on it, to solidify it, to institutionalize it and strengthen it," Vilsack said at the Center for American Progress in Washington.

The Healthy Hunger-Free Kids Act, championed by First Lady Michelle Obama, included a number of provisions designed to combat the growing epidemic of childhood obesity through school-provided breakfasts and lunches.

The bill passed unanimously in the Senate and with some bipartisan support in the House in 2010. Still, some House Republicans criticized the measure as overly costly and intrusive and set their sights on changes during the reauthorization process.

One unlikely group, however, appears ready to come down in favor of the current standards.

Politico reports that the large food companies that initially resisted the changes ended up doing quite well for themselves by tweaking their recipes. Observers said that the industry likely doesn't want to return to pre-2010 levels after adjusting so nicely.

"I think they feel like they've gone through all the changes they need to go through to follow the rules," Gary Vonck of food service distributor KeyImpact told Politico.

Meanwhile, the school food service operators of the School Nutrition Association, who were originally inclined to support the effort, are now opposed. The group said that the regulations financially strained its members and noted that fewer students are participating in meal programs.

"School nutrition standards have resulted in many positive changes, but we cannot ignore the repercussions," said SNA President Jean Ronnei. "The financial impact of these rules threatens school meal programs and their efforts to better serve students."

Vilsack acknowledged isolated challenges facing school districts, but encouraged states to utilize more than $28 million in used funding to implement the program.