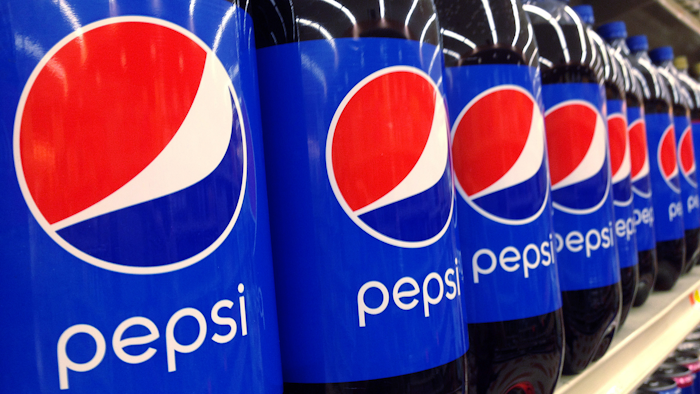 PURCHASE, N.Y. (AP) — PepsiCo's third-quarter profit topped Wall Street expectations as the maker of Frito-Lay snacks and Mountain Dew soda hiked prices and trimmed costs.
The Purchase, New York, company raised its 2015 earnings growth target, citing its year-to-date results and outlook for the rest of 2015. But the company continues to wrestle with a strong dollar and charges related to operations in Venezuela, which is suffering from hyperinflation. Profits at PepsiCo fell in the quarter.
In North America, the company said its snack volume rose by 0.5 percent, while pricing pushed up sales for the division by 2 percent. Its drinks business for the region, which includes Gatorade and Aquafina water, saw volume rise 3 percent, while higher pricing pushed up revenue by 5 percent.
For the period ended Sept. 5, PepsiCo earned $533 million, or 36 cents per share. That compares with $2.01 billion, or $1.38 per share, a year earlier.
The current quarter included the Venezuela-related charge of 92 cents per share. Stripping out that charge and other items, earnings were $1.35 per share, which was 9 cents better than Wall Street had expected, according to a poll by Zacks Investment Research.
Total revenue declined to $16.33 billion from $17.22 billion, stung by the impact of foreign currency translation. Revenue improved for the North American Beverages and Frito-Lay North America segments, but fell for the remaining units.
Venezuela, which has been trying to get control of hyperinflation for years, is using capital controls that have created issues for corporations.
PepsiCo said it will no longer include the results of its local Venezuelan subsidiaries and joint venture in its financial statements and will include only revenue relating to those operations to record cash received for those sales.
Even with the charges, revenue edged out Wall Street expectations of $16.19 billion.
PepsiCo Inc. now anticipates a 9 percent increase in 2015 core earnings per share growth, on a constant currency basis. Its prior outlook was for an 8 percent rise.
The company's stock rose $3.59 to $99.40 in premarket trading.