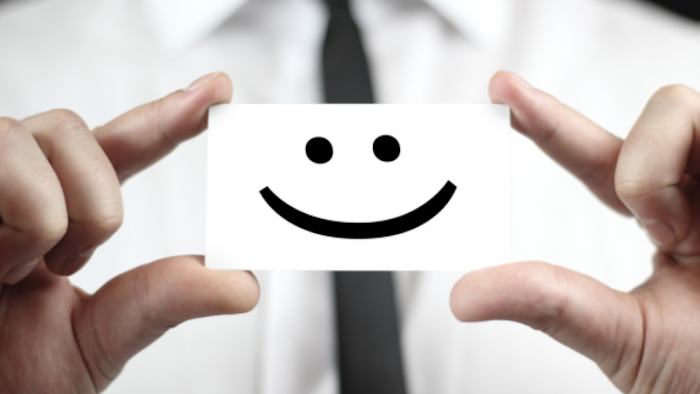 Four aspects of the customer experience get people talking about a brand: value for money, customer service, product satisfaction, and an emotional connection with the brand, according to a new report by The Boston Consulting Group (BCG). Word-of-mouth recommendations offer a critical way to measure and improve a company's performance on each dimension — and ultimately to boost growth. The report, titledWhat Really Shapes the Customer Experience, is being released today.
"A compelling customer experience separates the winners from the losers in the battle for the word of mouth that generates most sales," says Dag Fredrik Bjørnland, a BCG partner and coauthor of the report. "That advantage leads companies to grow faster than those that provide less compelling experiences."
A BCG survey of more than 227,000 consumers in eight countries and seven diverse product categories shows that value for money, customer service, and product satisfaction are certainly important. They remain the top factors in every industry, and without superior performance on these dimensions, a brand is unlikely to earn customers' strong recommendations. But once companies master these rational factors, an emotional connection with the brand plays a key role for many leading companies. Emotional factors, which vary by industry, can include brand identification, social responsibility, innovation, and trustworthiness.
The Most Recommended Brands 2015
In the report, BCG lists the brands whose ability to provide a superb customer experience sets them apart. (See the exhibit.)
Since BCG's last survey in 2013, the strong performance of many top brands has continued. For example, Volkswagen and Toyota still perform well across multiple countries and often outside their home markets: Toyota was among the top three brands in five of the countries surveyed in 2015, while Volkswagen was among the top three in four countries. In addition, the carmakers strengthened their position in some countries. For example, Toyota moved up 10 percentage points in Germany and entered the U.S. top three for the first time, while Volkswagen moved up 16 percentage points in Spain.
The biggest or most well-known brands do not always score the highest in advocacy in a market. In retail grocery, the top three most recommended brands include relatively small, focused players that provide an excellent experience despite their lack of scale. In some cases, they do so by providing relatively good value for the money (Lidl and Aldi) or relatively strong emotional connections (Trader Joe's and Costco). Trader Joe's moved up 4 percentage points in brand advocacy in the U.S. from 2013 to 2015, while Costco moved into the top three in the U.S. for the first time. The frequent absence from the list of larger brands can be attributed to the relative versus absolute nature of the metric used to measure brand advocacy, as well as to the fact that small brands sometimes create a loyal fan base in opposition to large brands and often give customers more new things to talk about.
In the retail banking industry, online-focused institutions known as direct banks have the highest brand-advocacy levels. For example, Boursorama Banque is the top retail bank in France on BCG's list of the most recommended brands. Its brand-advocacy level is a full 24 percentage points higher than that of the second-highest-rated bank, moving up 6 percentage points from 2013 to 2015. USAA, a mostly online bank without a large branch network, leads retail banks in the U.S., moving up an impressive 17 percentage points since 2013. In retail banking, the personal service that customers receive at branches traditionally plays a major role in the overall experience. But some online-focused institutions have been disrupting the industry with a customer experience that emphasizes online service and value for money.
To understand where companies stand and the specific factors that shape the customer experience, Bjørnland and his coauthors, Cyrus Ditzel, Pedro Esquivias, Jody Visser, Steve Knox, and Victor Sánchez-Rodríguez, surveyed consumers in Canada, France, Germany, Italy, Japan, Spain, the U.K., and the U.S. across the nonluxury automotive, retail grocery, retail banking, mobile telecommunications, car insurance, broadband, and health insurance product categories. To rank the companies, they measured word-of-mouth recommendations using BCG's Brand Advocacy Index (BAI), a measure of the customer experience that is highly correlated with growth. The results highlight specific areas of strength that companies can bolster, as well as areas for improvement.
The Benefits of a Good Customer Experience
BCG's survey also shows the strong results that accrue to those companies that foster an excellent customer experience. Strong advocates for a brand spend more -- as measured by higher cross-sell, share of wallet, and other industry-specific metrics. Take the car insurance industry: strong advocates buy 74 percent more products than strong critics. In addition, a company's brand-advocacy level predicts whether customers will stick with or leave a brand. For example, 39 percent of the strong critics of retail banking brands said they were thinking about leaving the company, compared with only 3 percent of the strong advocates.
"Companies in any industry can precisely measure the customer experience through the Brand Advocacy Index, and they can use this knowledge in tangible ways to improve their customer experience," says Steve Knox, a BCG senior advisor and a coauthor of the report. "Those that do this will create lasting reputational advantage."
A copy of the report can be downloaded at www.bcgperspectives.com.