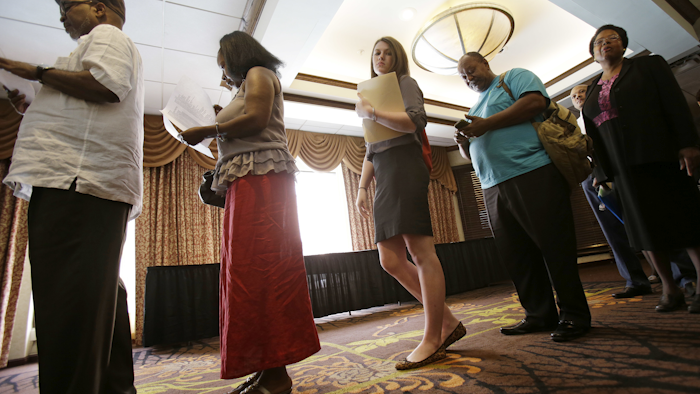 DETROIT (AP) — A new survey says rising sales helped boost hiring and wages at U.S. businesses in the second quarter.
Fifty-seven percent of respondents to a quarterly survey by the National Association for Business Economics said sales rose in the April through June period.
That was up from 53 percent in the first quarter. Just five percent of firms said sales fell.
As sales picked up, so did hiring. Thirty-six percent of firms said they hired more workers during the second quarter, up significantly from previous surveys in the last year. And 43 percent raised wages during the second quarter. That was more than double the share that reported raising wages during the same time period a year ago.
The survey questioned 85 economists at small and large companies in various sectors.
---
More from MBTMag.com
Axed Nokia X Phones Suffered From Lack Of Identity
'Frankenfood,' Chlorine Chicken Hurt U.S.-EU Trade Talks
States Sue 5-Hour Energy Over Ads
Explore more news
here
.