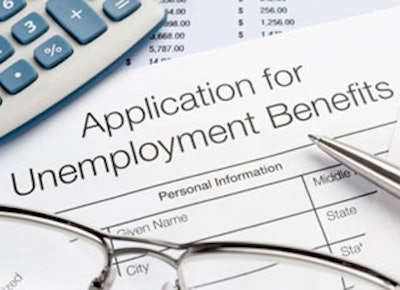 WASHINGTON (AP) -- A measure of Americans who applied for unemployment benefits over the past month has fallen to its lowest level in almost six years, signaling fewer layoffs.
The Labor Department says the four-week average, which smooths week to week fluctuations, dropped 6,250 to 335,500. That's the lowest level since November 2007, the month before the Great Recession began.
Weekly applications for unemployment aid increased by 5,000 last week to a seasonally adjusted 333,000. But that's up only slightly from the previous week's 5 1/2-year low.
The decrease in the four-week averaged highlighted a positive trend in recent months. Applications, which are a proxy for layoffs, have fallen more than 10 percent since the start of the year. That has coincided with average job monthly growth of 192,000 a month since January.
---
More from MBTMag.com
Fledgling 3-D Printing Industry Finds Home In NYC
Evan As Sales Rise, Ford Says New Plants Unlikely
Honda To Invest In Engine Plant, Training Centers
Explore more news
here
.