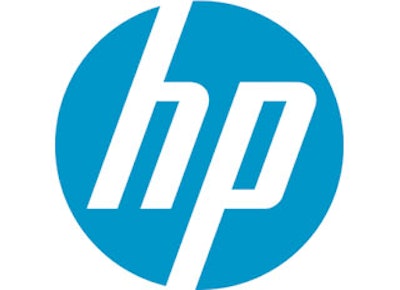 NEW YORK (AP) — Autonomy, the British business software company now owned by Hewlett-Packard Co., is facing a Justice Department investigation over improper accounting under previous management, according to HP.
In a filing with the Securities and Exchange Commission late Thursday, HP said Justice officials had informed the company on Nov. 21 that they were opening an investigation into the allegations, which HP said in November that it had uncovered after a senior Autonomy executive came forward.
HP also reiterated that it provided information to the SEC and the U.K. Serious Fraud Office related to "accounting improprieties, disclosure failures and misrepresentations at Autonomy." HP said it was cooperating with all three government agencies.
Justice officials had no comment.
HP, which bought Autonomy for $10 billion in 2011, took an $8.8 billion charge to reflect that the U.K. company isn't worth what it paid. HP says about $5 billion of that charge stemmed from improper accounting. HP also faces shareholders lawsuits related to the troubles at Autonomy.
Autonomy founder and former CEO Mike Lynch has said the allegations are false. He responded in a statement Thursday that HP had yet to provide a detailed calculation of that $5 billion or provide any explanation of the allegations. The statement was posted online at Forbes magazine's website.
The Autonomy mess has deepened a steep decline in HP's stock price, which has cut the Palo Alto, Calif., company's market value by nearly half this year. HP had already been struggling because its personal computer and printer businesses have been faltering as more people buy smartphones and tablet computers.
As a result of its alleged accounting practices, Autonomy appeared to be more profitable than it was and seemed to be growing its core software business faster than was actually the case. HP has said the moves were apparently designed to groom the company for an acquisition.
Once HP bought the company, Autonomy's reported revenue growth and profit margin quickly declined. Lynch continued to run the company as part of HP, but HP CEO Meg Whitman forced him out on May 23 because it was not living up to expectations. With Lynch gone, according to Whitman, a senior Autonomy executive volunteered information about the alleged accounting irregularities, prompting an internal investigation.
Among other things, Autonomy makes search engines that help companies find vital information stored across computer networks. Acquiring it was part of an attempt by HP to strengthen its portfolio of high-value products and services for corporations and government agencies.
HP's stock fell 27 cents, or 1.9 percent, to $13.77 in midday trading Friday.