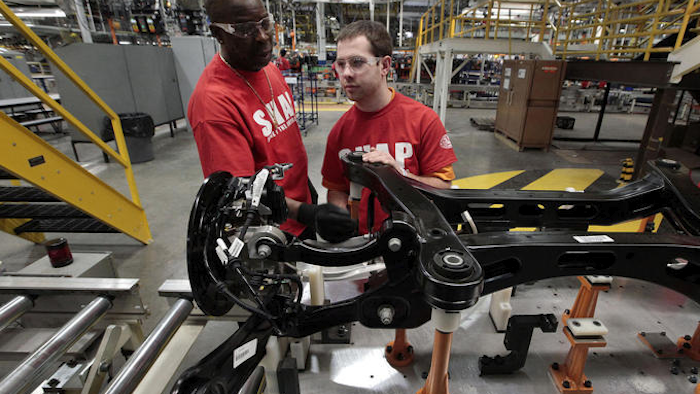 Two manufacturing groups on Tuesday announced a partnership to provide thousands in scholarships to students active in the skilled trades.
The National Institute for Metalworking Skills and the Gene Haas Foundation will award over $200,000 to students competing in three contests -- CNC Technician, CNC Milling Specialist and CNC Turning Specialist -- during SkillsUSA's national conference in Louisville in June.

The contests will include high school and college students from all 50 states who won at their state levels.

All participants will receive $1,000, with increasing awards for Bronze, Silver and Gold awards at all levels in each competition.

"We are not only proud to support their success, but believe their skills and talents will transform our industry as we continue to innovate and compete in the global marketplace," said NIMS Executive Director Jim Wall, whose group sets skills standards and training programs.

The Gene Haas Foundation, based in California, was established by the founder of machine tool manufacturer Haas Automation to fund deserving charities, including those supporting manufacturing education.