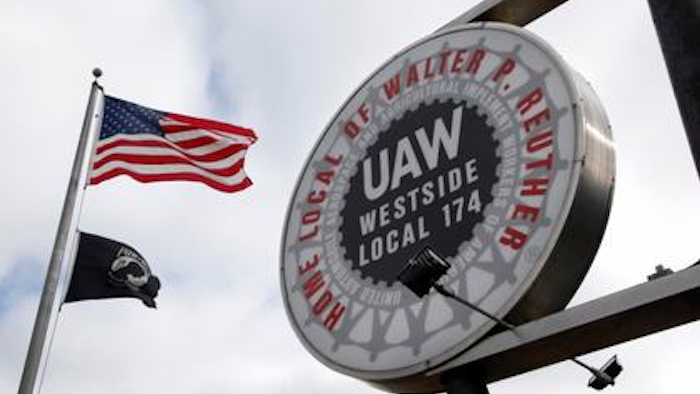 Employees at an Alabama auto parts plant signed a petition calling for the departure of the United Auto Workers, the latest episode in a contentious union organizing fight.

The Montgomery Advertiser reports Lear Corp., which owns the Renosol Seating plant in Selma, released the petition last week.

Signed by about 80 percent of the plant's workforce, the petition asks the UAW to "leave this business and us, its employees, alone."

Union officials dismissed the petition and alleged that workers were coerced to sign the document under false pretenses.

"It is perfectly clear that the 'petition' was misrepresented to workers over the six-plus months that management has been circulating versions of it," the Selma Workers Organizing Committee said in a statement.

One production worker, however, told the Advertiser that the workers "read it and signed it of their own free will."

"We were not forced," Jacqueline Atkins told the paper. "We were not tricked. Nobody threatened us any kind of way."

The UAW has long attempted to form a union at the Selma facility. A vote among plant workers, however, was canceled last year amid allegations that management improperly interfered. Lear officials said the vote should proceed.

In addition, Lear charged that the UAW was behind "baseless" air quality complaints last year.

A report said dozens of workers were sickened by a chemical used in the car seat production process. Federal regulators, however, found the plant met air quality standards.

Lear subsequently fired and sued a worker that spoke out about the plan; the U.S. Department of Labor is investigating that development under whistleblower protection laws.