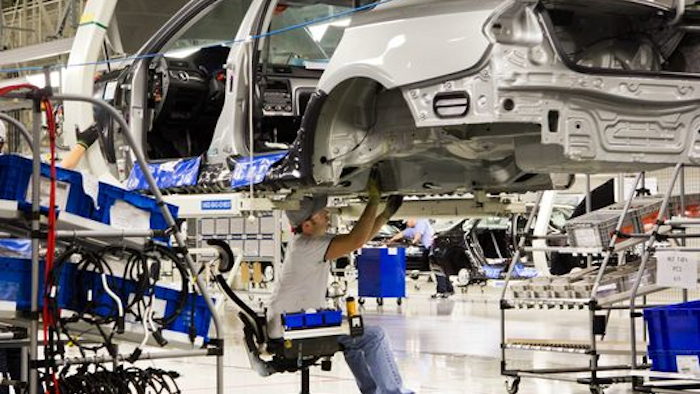 A study by the University of Tennessee expects the expansion of Volkswagen's Chattanooga auto plant to result in nearly 9,800 direct and indirect jobs.

The German automaker announced plans to expand its Tennessee plant last summer in order to add production of a sport-utility vehicle and a research and development facility.

Company officials expected the expansion to add 2,000 VW jobs in the area. The analysis by UT-Knoxville's Center for Business and Economic Research estimated that another 7,799 jobs would be created as result of the VW hiring.

Some of the additional jobs would be created in VW suppliers, but others would be seen in the service industry and in related construction work.

The CBER study also anticipated that the expansion would generate more than $35 million annually in tax revenue for state and local governments, with the construction and development phase adding a one-time revenue increase of more than $20 million.

VW, meanwhile, would pay nearly $460 million during the construction phase and more than $100 million to its 2,000 new employees thereafter. The study estimated that the company would eventually generate more than $370 million annually toward Tennessee incomes after accounting for suppliers and the multiplier effect on other sectors.

"Extensive supplier linkages and good incomes earned by Volkswagen employees account for the significant employment gains and economic multiplier effects in Tennessee," said CBER Director Bill Fox.
 
Gov. Bill Haslam signed the state's annual budget into law last week, which included about $166 million in incentives for the VW expansion.

The VW incentives previously came into question after some Republican lawmakers expressed concerns about efforts by VW and the United Auto Workers union to establish a European-style "works council" at the plant.

UAW officials earlier this month submitted plans to the company that would make it the plant's exclusive bargaining unit.