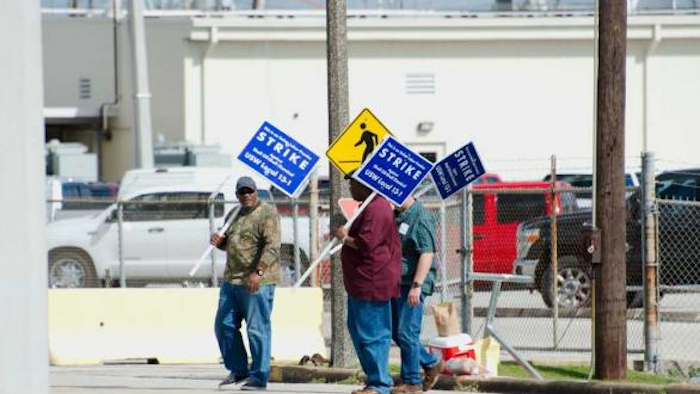 The months-long strike at a massive Texas oil refinery will continue after union workers this week rejected the latest contract proposal.

More than 1,000 workers went on strike at the Galveston Bay refinery in February after the contract between oil companies at the United Steelworkers union expired without an agreement on another deal.

The strike initially affected nine refineries and expanded later that month, but the bulk of workers returned to their posts after the union and lead industry negotiator Shell struck an agreement in March.

The spat between United Steelworkers Local 13-1 and Galveston Bay owner Marathon Petroleum Corp., however, turned increasingly bitter. A federal mediator helped craft the latest company proposal, only to see the union reportedly reject it "overwhelmingly."

Striking employees cited a wide range of issues with the proposal, including provisions about calling in off-duty workers and last-minute schedule changes. Workers also alleged that Marathon sought to undermine safety practices put in place after a 2005 explosion at the plant, then owned by BP, killed 15 workers.

"There are too many takeaways at one time," Larry Burchfield, vice president of Local 13-1, said following the vote. "That has really solidified the membership."

A Marathon spokesman said the company was disappointed but "remains committed" to resolving the labor dispute.

The Galveston Bay refinery and a BP refinery in Toledo, Ohio, are the only facilities to remain on strike out of the 15 that ultimately saw work stoppages earlier this year.