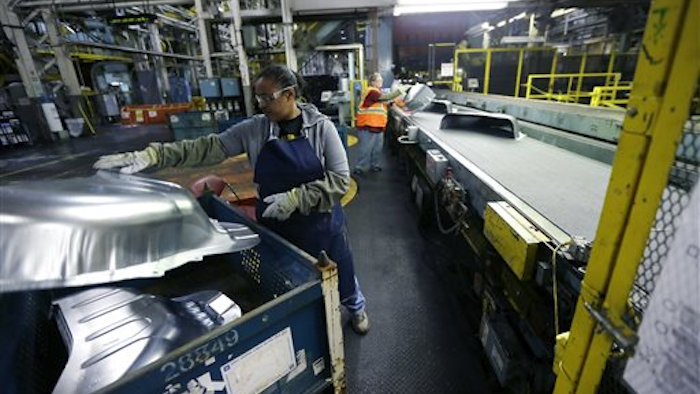 Lansing, Michigan — General Motors Co. says it's returning a second shift and 500 workers to a Michigan plant to build the new Chevrolet Camaro.
The Detroit-based automaker announced Thursday that the shift will resume in late summer at the Lansing Grand River Assembly Plant. The sixth-generation Camaro was introduced earlier this month.
GM also announced plans to spend $175 million at the plant for new tooling and equipment. Upgrades include three new paint systems for Camaro-specific colors — versions of white, yellow and red — and installation of two robotic framers.
The 2016 model features a new, aerodynamic body and a base four-cylinder engine that puts out 275 horsepower while delivering at least 30 mpg on the highway.
The Camaro debuted in 1967 as GM's answer to the wildly popular Ford Mustang.