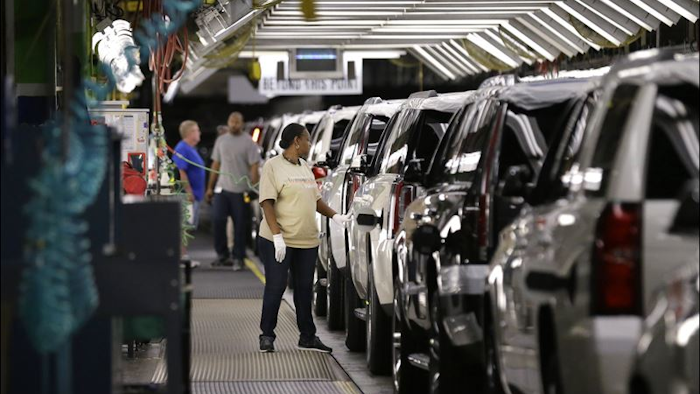 General Motors plans to cut 100 jobs at its Orion Assembly plant in suburban Detroit, according to reports.

The plant produces the Chevrolet Sonic and Buick Verano, two smaller models that are suffering as low gas prices sparked more purchases of trucks and SUVs.

Sonic sales are reportedly down 28.5 percent compared to the first five months of 2014, while sales of the Verano declined 15.6 percent over that span.

"GM Orion Assembly will adjust plant production capacity to align with the market demand," said spokesman Chris Bonelli. "A phase layoff of approximately 100 employees will begin in July 2015 and conclude by year end."

The layoffs will be in addition to 160 job cuts announced at Orion in November. GM previously idled the plant for one week in February, March and April.

The plant began producing the Verano and Sonic models in 2011 after GM spent $545 million to overhaul the facility, which first opened in 1983.