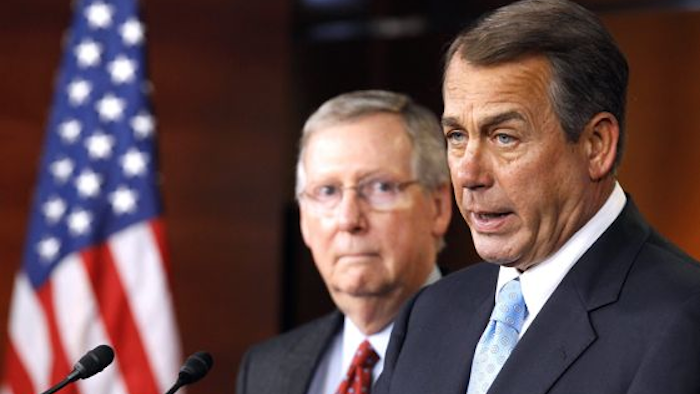 Congressional Republicans hope to enact a spending bill that would, in part, stop a trio of controversial labor standards.

The House and Senate appropriations committees recently adopted measures to fund the federal labor, health and education departments. The proposals each include language that would restrict enforcement of three rules issued by the National Labor Relations Board, according to a report in The Hill.

"This has been the most activist NLRB in history," said Rep. Phil Roe, R-Tennessee. "The NLRB has grossly overstepped and changed decades of established labor law."

The spending bills represent another effort to upend an NLRB policy established last year regarding union elections. The standard aimed to shorten the window between a union election petition and the start of voting by workers, but Republicans alleged that it would instead limit the ability of businesses to properly respond to organizing efforts.

Republicans earlier this year invoked the little-used Congressional Review Act to reject the election standard, but the legislation was vetoed by President Obama in March.

Supporters also hope to eliminate the joint employer standard, which holds corporations responsible for labor law violations by its franchisees, as well as the recognition of small groups of organized workers dubbed "micro-unions" by critics.

In addition, the spending bills would cut the NLRB's budget by 10 percent.

The inclusion of the NLRB measures in both the House and Senate bills make it likely that a final bill will include them, The Hill reported. That could set up a showdown with the White House over the funding bill that, if unresolved, could trigger a partial government shutdown.

Democrats harshly criticized the overall spending bill and the NLRB provisions. Rep. Rosa DeLauro, D-Connecticut, said they continue "the majority's assault on the American worker."