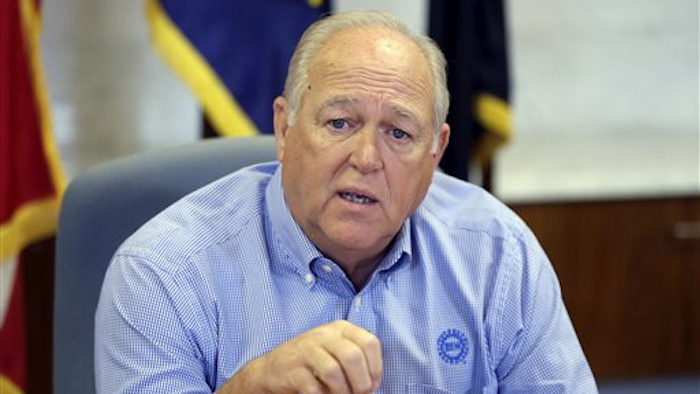 Fiat Chrysler said Tuesday that the United Auto Workers filed a strike notice with the company, less than a week after rank-and-file employees rejected a tentative contract agreement.
The UAW notified the company of its plans to terminate its extended contract at the end of the day on Wednesday.
The developments don't necessarily mean that a strike will take place; instead, analysts said it reflected that members' demands likely irked FCA executives.
The company and the UAW reached an agreement on the terms of a new four-year contract last month.
Each side praised the deal, which proposed altering salary structures and health benefits while investing billions in U.S. plants.
The details of the health insurance and pay changes, however, were largely kept under wraps, and members weren't satisfied as auto industry profits soared in the wake of the recession.
The contract was rejected by 65 percent of the vote in FCA facilities last week.
The company said in its brief statement that it continues to work toward a new agreement with the union.
The FCA contract was meant to serve as a broad template for negotiations with Ford and General Motors, and the latest moves could prompt the UAW to begin negotiating with those companies instead.
An industry think tank predicted that if a strike were to occur, it would likely be brief.
"They don't have to go long if they do strike," Kristin Dziczek of the Center for Automotive Research told the Detroit Free Press. "A strike causes pain on both sides and applies pressure to get back to the table."
Dziczek also warned, however, that a work stoppage could have serious consequences for the company — the least profitable of Detroit's Big Three — and its relationship with its workers.
A labor dispute could also ultimately send more production to Mexico, which was one of the initial issues as voting began last week.