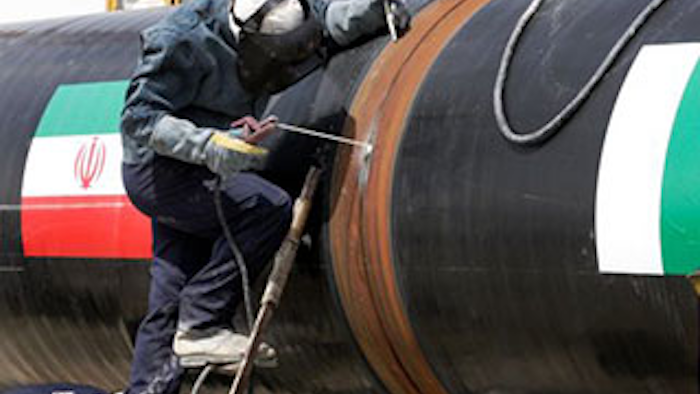 Iranian officials reportedly hope to develop $185 billion in oil and gas projects within five years in the wake of a historic nuclear agreement.

According to Reuters, Mohammad Reza Nematzadeh, Iran's industry minister, told a conference in Vienna that instead of importing Western technology following the lifting of international sanctions, the country plans to redevelop core industries.

Iran hopes to capitalize on its extensive oil and gas reserves — deputy oil minister Hossein Zamaninia identified nearly 50 potential projects — as well as revamp its auto and metals sectors. Ultimately, officials hope to export products to European markets.

"We are no longer interested in a unidirectional importation of goods and machinery from Europe," Nematzadeh said.

Iran and a group of world powers earlier this month reached a long-sought deal designed to prevent the Middle Eastern nation from developing nuclear weapons. If enacted, the proposal would also lift harsh sanctions implemented in 2011 in response to a report about Iran's nuclear program.

The United Nations Security Council endorsed the agreement this week, but reports suggested that sanctions would not be lifted until next year, if at all, as the U.S. Congress — controlled by Republicans skeptical of the deal — must first sign off.
Lifting the sanctions could also benefit Western companies hoping to market products and services to the nation of more than 80 million for the first time in decades.

The proposal, however, could dramatically impact a crude oil market already dealing with a global surplus. Western energy companies, particularly in Europe, are already jockeying for position in hopes of developing Iran's reserves.

Zamaninia this week unveiled a longer contract model — spanning 20 to 25 years — for companies working in Iranian oilfields.

"This model contract addresses some of the deficiencies of the old buyback contract and it further aligns the short- and long-term interests of parties involved," Zamaninia said, according to Reuters.