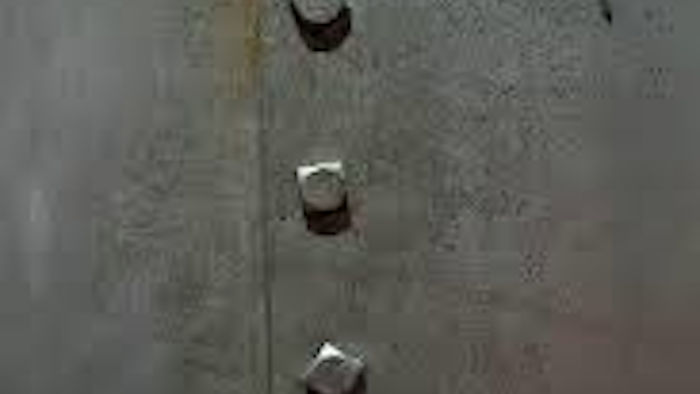 An Air Force plane fire threatening the lives of 27 airmen on board in April resulted in $62.4 million in damage. The cause of the fire? A loose nut.
According to a CNN article, a report by Air Force investigators said that maintenance personnel failed to tighten the nut which connected an oxygen tube to a junction fitting above the galley, resulting in a flammable oxygen leak.
This incident is one of many that exemplifies the importance of the attention to detail in maintenance practices, because even the smallest of fastener fails can end up being catastrophic.
Toyota Canada faced its own highly public fastener fail, when it announced in 2013 that it would be recalling 27,000 Tacoma pickup trucks because of a fastener issue. The recall stated that if the access doors were closed "repeatedly and forcefully" over time, the front driver and passenger seatbelt fasteners could loosen, creating a potentially serious risk in the case of a crash or sudden stop.
Consider another example, this time resulting in one of the most famous and tragic disasters in the early 20th century.
In the early hours of April 15, 1912, the large and luxurious Titanic sank after colliding with an iceberg in the middle of the night. Though there were many elements that ultimately led to the sinking of the "unsinkable ship," one of the largest flaws was in the details – the more than 3 million rivets holding the ship together.
In the rush to build the Titanic, along with two other very large ships during the same time, the shipyard was quite strained for time. The "substandard" iron rivets were hand-pounded into the ship's bow and stern, while the stronger steel rivets were machine-pounded in the middle of the ship due to easier accessibility for the large machines.
Scientists Jennifer Hooper McCarty and Tim Foecke said when the ship collided with the iceberg, the weak iron rivets popped. This is further supported by the fact that the flooding stopped near the middle of the ship where the stronger steel rivets were placed.
Though stronger rivets may have only delayed the flooding temporarily, it still illustrates the relationship between the pressure to build something quickly and easily and the potential consequences that come along with taking shortcuts.