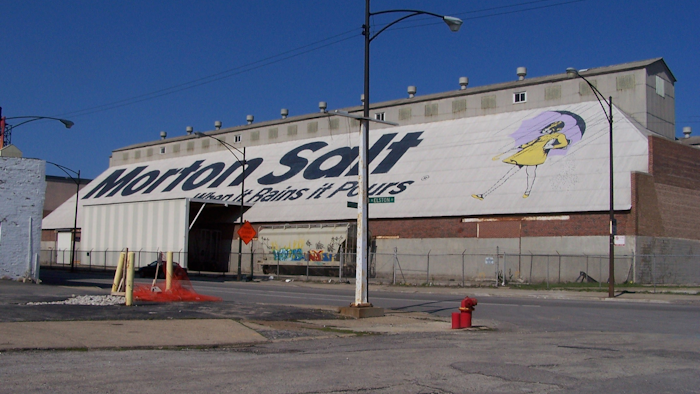 After more than 85 years, Morton Salt will cease its production and warehouse operations at a facility on Chicago's near north side next month.
The Chicago-based salt company announced Tuesday that a comprehensive study determined that its customers would be better served from other sites in its network.
The Elston Avenue facility, first opened in the 1920s, packages and stores ice melting salts and other bulk salts for sale to commercial businesses.
The decision will affect 23 workers at the facility.
The company said it would maintain a business presence at the Elston Avenue plant and vowed to "explore all possibilities related to the future of the property and the infrastructure upon it."
"Our company was founded in Chicago and we are committed to the long, rich history we have here," said CEO Christian Herrmann.
Morton last year signed a 16-year lease agreement to relocate its headquarters across the Chicago River.