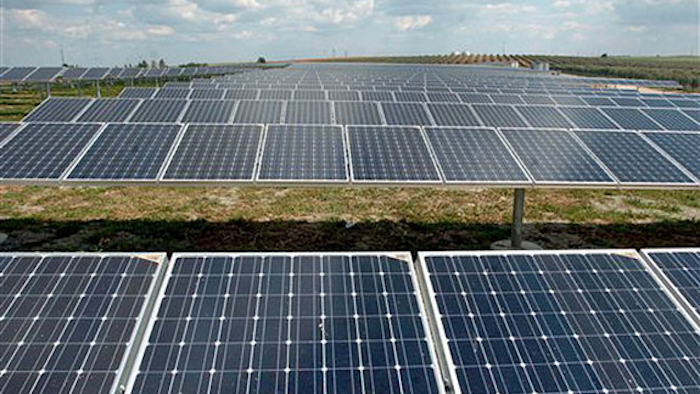 Riverside, California — California is rushing to expand its use of solar power to meet the renewable energy requirements, and one of the nation's largest solar projects will be dedicated Monday in the Riverside County desert.
U.S. Interior Secretary Sally Jewell is scheduled to join federal and local officials to formally open the Desert Sunlight Solar Farm, which is expected to produce enough power for about 160,000 homes.
California has been steadily expanding its use of solar power to meet the state's renewable energy standards, while testing the balance between wilderness conservation and the pursuit of green energy.
The plant uses photovoltaic panels and will be built on 3,800 acres of federal land owned by NextEra Energy Resources, GE Energy Financial Services and Sumitomo Corporation of Americas. The California Energy Commission says First Solar is building and operating the plant.
Gov. Jerry Brown has called on the state to increase renewable electricity use to 50 percent by 2030. The current state goal calls for 33 percent of energy use to come from renewable sources by 2020.
Last year, the Ivanpah Solar Electric Generating System opened in the Mojave Desert, hailed as the largest solar power plant of its type in the world. That plant uses a technology known as solar-thermal, in which computer-controlled mirrors reflect sunlight to boilers atop 459-foot towers. The plant has faced criticism from environmentalists after dozens of dead birds were found on the site, some with melted feathers. The suspected causes of death include collisions with mirrors and scorching.