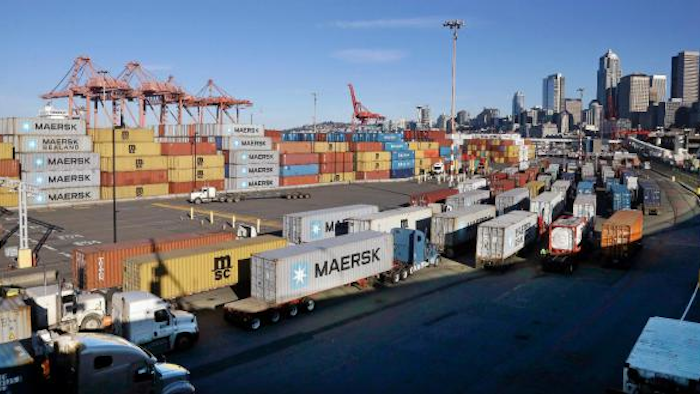 Economic activity in the manufacturing sector expanded in February for the 26th consecutive month, and the overall economy grew for the 69th consecutive month, say the nation's supply executives in the latest Manufacturing ISM Report On Business.
Manufacturing expanded in February as the PMI registered 52.9 percent, a decrease of 0.6 percentage point when compared to January's reading of 53.5 percent, indicating growth in manufacturing for the 26th consecutive month. A reading above 50 percent indicates that the manufacturing economy is generally expanding; below 50 percent indicates that it is generally contracting.
Bradley J. Holcomb, CPSM, CPSD, chair of the ISM Business Survey Committee states, "The past relationship between the PMI and the overall economy indicates that the average PMI for January and February (53.2 percent) corresponds to a 3.2 percent increase in real gross domestic product (GDP) on an annualized basis. In addition, if the PMI for February (52.9 percent) is annualized, it corresponds to a 3.1 percent increase in real GDP annually."
"Manufacturing activity grew in February according to the latest ISM report," notes Don Norman, director of economic studies for the MAPI Foundation, the research affiliate of the Manufacturers Alliance for Productivity and Innovation. "However, the index, while still above 50 (the dividing line between growth and expansion), slipped once again by 0.6 percentage points to 52.9. The index for production fell by 2.8 percentage points while the index for new orders fell by 0.4 percentage points. Manufacturing is expected to grow in 2015 but it is getting off to a slow start."
A PMI in excess of 43.1 percent, over a period of time, generally indicates an expansion of the overall economy. Therefore, the February PMI indicates growth for the 69th consecutive month in the overall economy, and indicates expansion in the manufacturing sector for the 26th consecutive month.