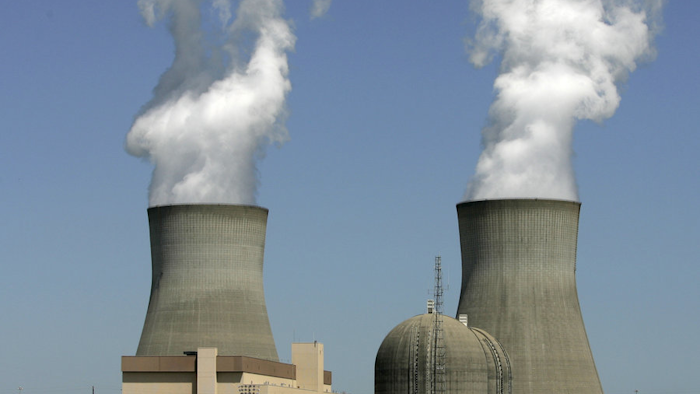 Beijing, China — China is reviving growth of its nuclear power industry with approval of its first new project in two years.
The Cabinet's planning agency approved construction of two additional reactors at a power plant in the northeastern province of Liaoning, a unit of state-owned China General Nuclear Power Corp. said in an announcement released Tuesday through the Hong Kong stock exchange.
China is the world's biggest energy consumer and nuclear power plays a key role in government plans to curb surging demand for imported oil and gas. Foreign suppliers of nuclear power equipment are looking to China as a major future market, though Beijing wants to produce as much of its own technology as possible.
Beijing suspended approvals of new nuclear plants after a tsunami hit northeastern Japan in March 2011, crippling the Fukushima plant's cooling and backup power systems and causing partial meltdowns in the worst nuclear disaster since the 1986 Chernobyl catastrophe.
The moratorium was lifted in 2012 following a review of safety standards and existing Chinese facilities. The government said it would allow only a small number of new plants to be built. It said they would be in coastal areas and would be required to meet the most stringent safety standards.
The government's Xinhua News Agency described the reactors in Liaoning as the first nuclear projects approved since the moratorium was lifted. However, a utility company announced in January 2013 it had begun construction in the eastern coastal province of Shandong of what it said was the first nuclear power plant since the end of the ban.
Last year, the government said it hopes to generate 30 percent of China's power from renewable sources such as solar and wind as well as from nuclear by the end of this year. That was up from an earlier target of 15 percent from renewables plus 5 percent from nuclear by 2020.
The two newly approved reactors will be at the Hongyanhe Nuclear Power Plant, which has four operating reactors, according to Wednesday's statement by CGN Power Ltd., a publicly traded unit of China General Nuclear Power. The facility is located in Wafangdian, about 100 kilometers (70 miles) north of Dalian, a major port city.
It said the project still requires approval by nuclear regulators and gave no timetable for construction. The brief statement gave no details of which companies would supply equipment for the new reactors.