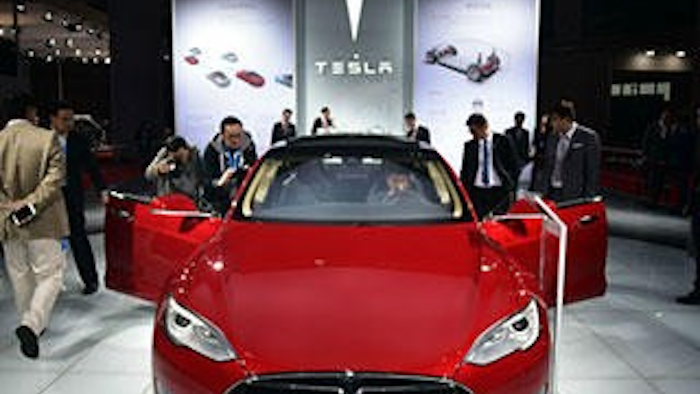 Consumer Reports says Tesla's new $127,000 Model S is undriveable, mainly because they can't get behind the wheel to drive it due to malfunctioning door handles.
The organization, which has a policy of purchasing everything they review, said:
After we'd owned the P85 D for a mere 27 days, with just over 2,300 miles on the odometer, the driver-side door handle failed. The door handles in the Model S retract electrically so they rest flush with the sides of the car when they're not in use. Walk up to the car with the key fob in your pocket, and the handles move out to allow you to grip them.
Consumer Reports also indicated that the car won't stay in "Drive" either, perhaps misinterpreting that the door is open due to the door handle issue. The organization's car reliability survey shows that doors, locks and latches are the biggest trouble areas of Teslas with the Model S having a far higher than average rate of such problems.
On the plus side, the vehicle in question didn't have to go to a dealership for repair because Tesla makes house calls. The company sent a repairman to fix the handle the next day, which was covered under the warranty.
Despite the reliability problems, Consumer Reports readers have rated Tesla as one of their most-liked car brands.
Here's more on the door handle issue: