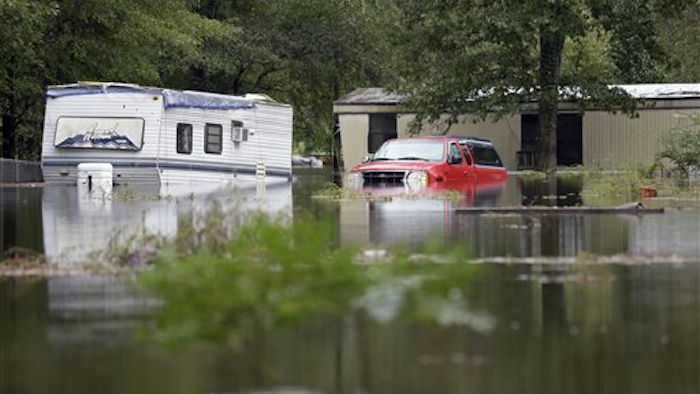 Severe flooding shut down some oil wells and a Houston-area terminal but spared most of Texas' massive oil industry.
According to a Bloomberg report, Oklahoma-based Devon Energy stopped drilling at wells affected by flooding while Kinder Morgan ceased operations at its Pasadena truck-loading facility due to electrical interruptions.

Meanwhile, Reuters reported that flooded roads and waterways did not substantially impact oilfield operations on the Permian and Eagle Ford shale formations. The state's pipelines and oil refineries also remain in operation.

At least 31 people have been killed in Texas, Oklahoma and northern Mexico due to flooding in recent days, and analysts warn more storms are likely this week — potentially affecting the oil patch.

Previous storms affecting Texas' Gulf Coast suspended production of millions of barrels of oil.