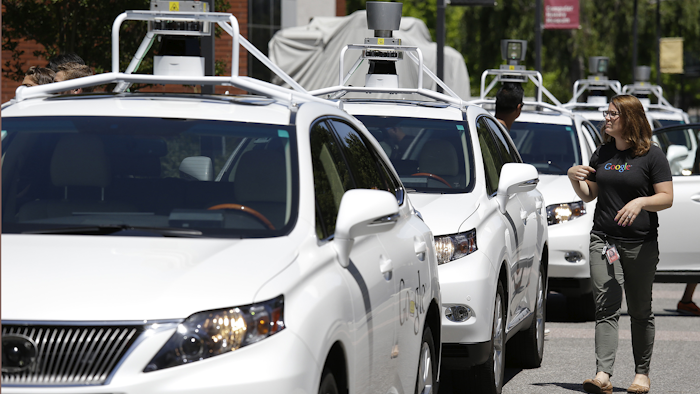 MOUNTAIN VIEW, Calif. (AP) — Google co-founder Sergey Brin says the Internet company isn't releasing the accident reports involving its self-driving cars to protect the privacy of the other motorists in the crashes.
Brin's explanation came in response to a question posed Wednesday by a company critic during Google's annual shareholders meeting.
Even if names were censored from the records, Brin says the documents filed with California regulators wouldn't reveal anything different from what Google previously disclosed about the self-driving cars' collisions in a summary posted online three weeks ago.
Brin says the total number of accidents climbed to 12 within the past week when a self-driving car was rear-ended. Google says its self-driving cars have never been at fault, though in one accident a company employee controlling the car hit another vehicle.
___
This story has been corrected to clarify that Google says a company employee was in control of a self-driving in the only accident caused by one of the vehicles.