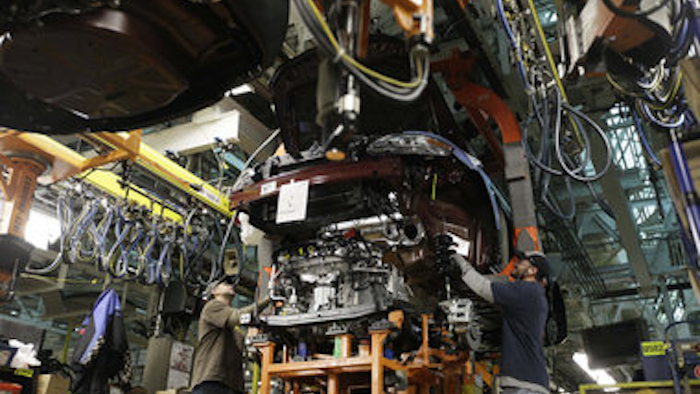 Chicago, Illinois — A Ford Motor Co. executive says the automaker's Chicago assembly plant will stop production of the Lincoln MKS full-sized sedan next year.
Joe Hinrichs is executive vice president and president of the Americas for Ford. The (Munster) Times reports (http://bit.ly/1IvgPse ) that he says once production of the Lincoln model stops, Ford will "use that capacity to make more Explorers."
The Lincoln sedan is a small part of production at the Ford plant on Chicago's South Side and Hinrichs says it won't affect the roughly 4,000 workers there. The plant also makes Explorers, the Taurus model and police vehicles.
Hinrichs told the Chicagoland Chamber of Commerce on Tuesday that Dearborn, Michigan-based Ford has invested $400 million in the Chicago plant and that it's "an important part of Ford's future."