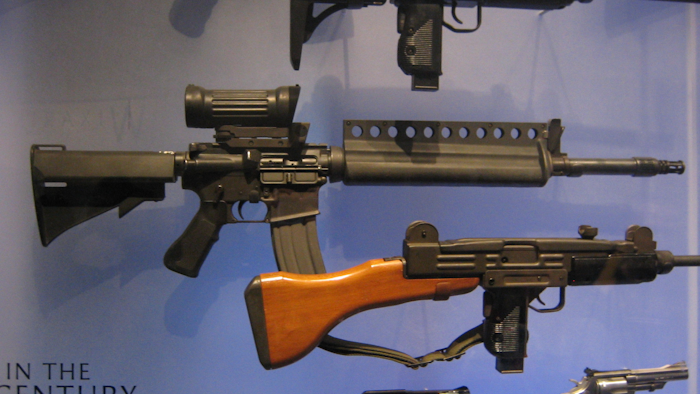 Earlier this week the gun maker, Colt Defense LLC filed for chapter 11 bankruptcy. In the filing, the famous gun manufacturer reported that it owes up to $500 million to up to 50 creditors. It also reported assets up to $5 million.
The company isn't new to the U.S. — it has historic roots. The first plant was established by Sam Colt in 1836 in Paterson, New Jersey. Originally they manufactured pocket, belt and holster model pistols and two rifles. During the Civil War, Colt guns became the official gun of the Union army. Since then Colt remained a notable gun maker producing firearms for the military, law enforcement, commercial and international markets. So where did they go wrong?
Analysts are attributing Colts descent into bankruptcy to several reasons. Some include the inability to recover from lost military business, failure to capitalize on consumer interest in their product and broader market issues.
According to Richard Feldman of the Independent Firearm Owners Association, "Colt forfeited gun sales to police forces at least 20 years ago, believing profit margins were too small. Its share of military business also fell sharply."
The 179-year-old gun maker isn't giving up though. They have secured $20 million in financing from its leaders and will continue to operate during bankruptcy. They also released a statement that it is committed to its operations in West Hartford and will be restructuring all while continuing commitments to customers, vendors, suppliers and workers.