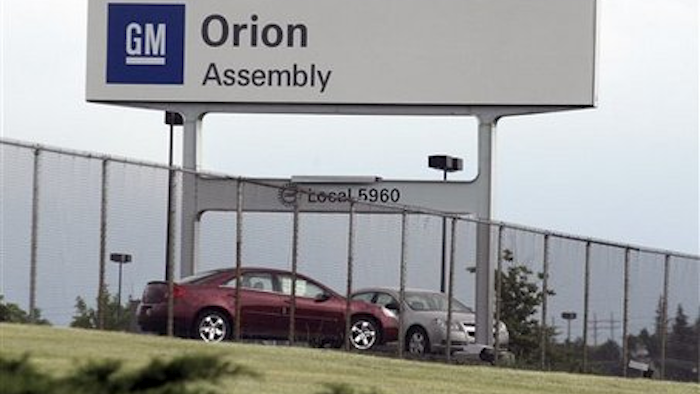 General Motors Co. plans to invest $245 million and add 300 jobs at its Orion Assembly plant to support launching a new vehicle program.
The automaker announced plans Monday for the plant in Oakland County's Orion Township, located in suburban Detroit. GM North America Vice President of Manufacturing and Labor Relations Cathy Clegg says in a statement the plant is a "breeding ground for manufacturing innovation."
Details of the new vehicle involved weren't immediately released. GM says $962 million has been invested in the plant since it was reopened in 2010.
The announcement is part of $5.4 billion Detroit-based GM earlier said it will invest in U.S. manufacturing over the next three years.