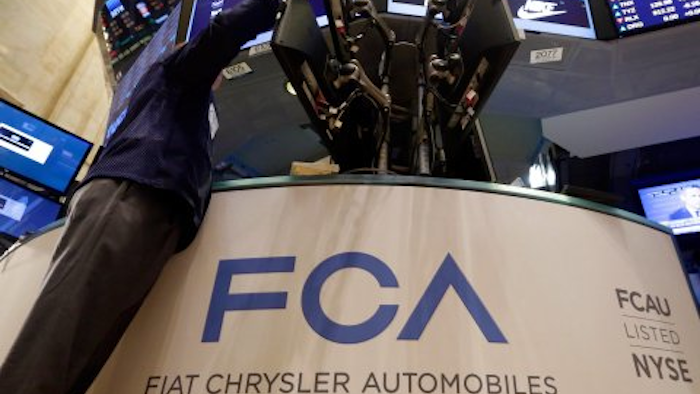 Fiat Chrysler on Wednesday touted its best June sales in the U.S. in nearly a decade, while Ford reported a modest sales increase and General Motors sales fell.

FCA US sales of 185,035 represented an 8 percent increase compared to June of 2014 and the company's top June total since 2006.

The company said domestic sales increased for the 63th consecutive month and highlighted record June sales for its Jeep brand as well as the Chrysler 200 and the Dodge Journey.

"Our all-new Jeep Renegade and Fiat 500X inventory started to arrive at dealerships in greater volume during June positioning us well for the summer selling season," said FCA US sales chief Reid Bigland.

Ford vehicle sales increased by 2 percent between June of 2014 and June of 2015, with 225,647 models sold last month. Company officials said the average transaction price increased by $2,700 compared to one year ago — a rate triple the industry average.

GM, meanwhile, saw its June sales of 259,353 vehicles fall 3 percent below June 2014 numbers. The company blamed the drop on an anticipated decrease in sales to rental car fleets and said retail deliveries climbed by 7 percent between June of 2014 and last month.

Among foreign automakers, Toyota reported 209,912 vehicles sold in the U.S. last month, up 4.1 percent compared to June of 2014.

American Honda Motor Co. sold 134,397 cars — an increase of 4.2 percent over that span — while Nissan Group sold 124,228 vehicles, a June record and an increase of more than 13 percent compared to last year.

Those six companies combined for more than 75 percent of the U.S. auto market share in May, according to The Wall Street Journal.

For the year-to-date, each of the six companies saw increases compared to the first six months of 2014. Among the Detroit's Big Three, FCA led with a 6 percent increase, followed by GM at 3.4 percent and Ford at 2 percent.

Toyota saw a 5.6 percent gain in year-to-date sales, with Nissan at 4.5 percent and Honda at 1.8 percent.