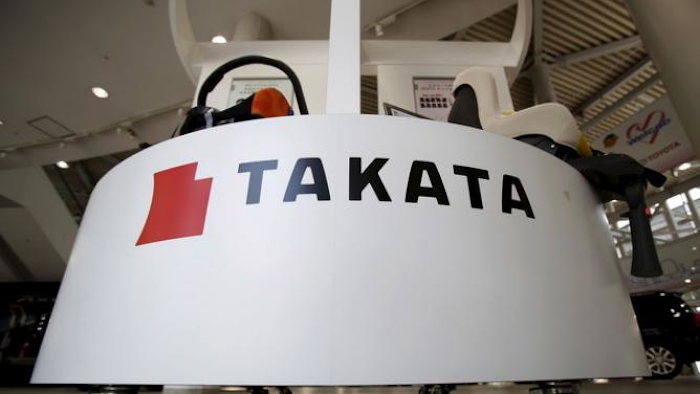 DETROIT (AP) — Takata Corp. says a compensation fund for people hurt by exploding airbags isn't needed at this time.
The Japanese company responded this week to a call from Senator Richard Blumenthal, D-Conn., to commit to a fund similar to one set up by General Motors Co. for victims of crashes caused by faulty small-car ignition switches.
In a letter dated July 7, Takata Executive Vice President Kevin Kennedy wrote that Takata senior management considered a fund and will continue to evaluate it.
"At the present time, given the limited number of claims filed and the (federal court) procedures in place that permit efficient coordination of related claims, Takata believes that a national compensation fund is not currently required," Kennedy wrote.
Blumenthal, in a statement issued Friday, said he was disappointed by Takata's answer in part because the number of deaths and injuries is almost certain to rise, and he will press Takata to reconsider. "Takata is apparently unwilling to acknowledge its responsibility for these tragic deaths and injuries, or do justice for victims and their loved ones," Blumenthal said.
At least eight people have been killed and more than 100 injured by airbag inflators that can explode with too much force, blowing apart a metal canister and spewing shrapnel into drivers and passengers.
Takata said Friday that it is committed to treating people fairly if they are injured by airbag inflators.
At a June 23 committee hearing on the airbags, Blumenthal asked Kennedy to commit to a compensation fund like GM did. The Detroit automaker hired compensation expert Kenneth Feinberg to make payments to victims of crashes caused by the small-car ignition switches, which can slip out of the run position and shut off engines. The fund is making offers to families of 121 people who were killed and 251 people injured in crashes caused by the switches.
Kennedy said during the hearing that he would check with his bosses and get back to Blumenthal within two weeks.