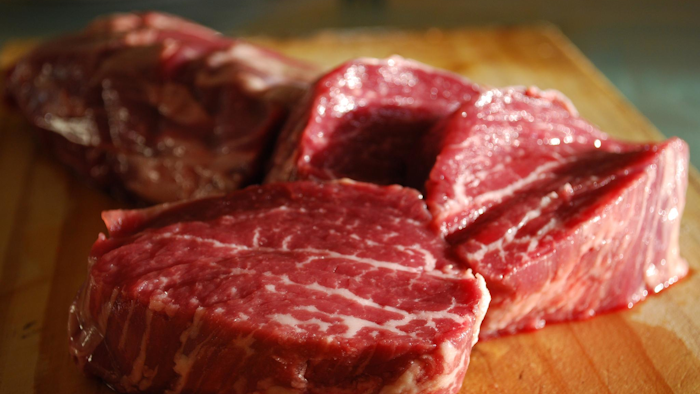 An international health agency is investigating possible links between red meat and cancer, and industry officials are preparing to challenge the findings when they're released later this year.
The International Agency for Research on Cancer -- an arm of the World Health Organization -- is expected to issue its report in October after beginning efforts to identify the connection between red and processed meats and cancer last year.
Betsy Booren, vice president for scientific affairs for the North American Meat Institute, recently conceded that she believes the agency will link red meat to cancer in some form and characterized the ongoing investigation as "our 12-alarm fire."
"That moniker will stick around for years," Booren told an industry conference according to a report by Quartz. "It could take decades and billions of dollars to change that."
Booren also said that a classification of "possibly carcinogenic to humans" -- the IARC's third-highest on its scale -- would likely qualify as a win for the industry.
The IARC rates substances from known carcinogens to those unlikely to be carcinogenic. Possible carcinogens include a wide range of common substances, but the classification would still represent a black eye for the industry.
The NAMI earlier this year pushed back hard against recommendations from U.S. officials that Americans curb their consumption of red and processes meats, and Booren said a similar effort would likely follow the IARC finding.
Booren, however, reportedly said that the IARC issue "is going to make the Dietary Guidelines (process) look easy" by comparison.