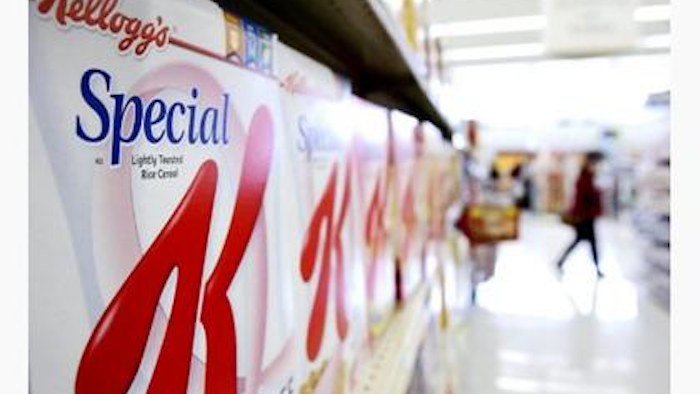 Cereal giant Kellogg is discussing a $1.5 billion acquisition of snack food company Diamond Foods, the New York Post reports.
Diamond, a California based company whose brands also include Emerald nuts, Kettle Brand potato chips and Pop Secret popcorn, indicated plans to explore a sale last month and reportedly sought final bids last week.
A source close to the talks told the Post that Kellogg was the most aggressive suitor and characterized the Michigan-based company as "somewhere between aggressive and desperate" to broaden its product offerings.
Sales of breakfast cereal have suffered in recent years as consumers increasingly transition away from packaged and processed foods.
Although Kellogg is primarily known for cereal brands such as Corn Flakes, Rice Krispies and Froot Loops, the Post reports that snacks now account for more sales than breakfast foods.
Kellogg also owns Pringles chips, Cheez-It crackers and Keebler cookies.