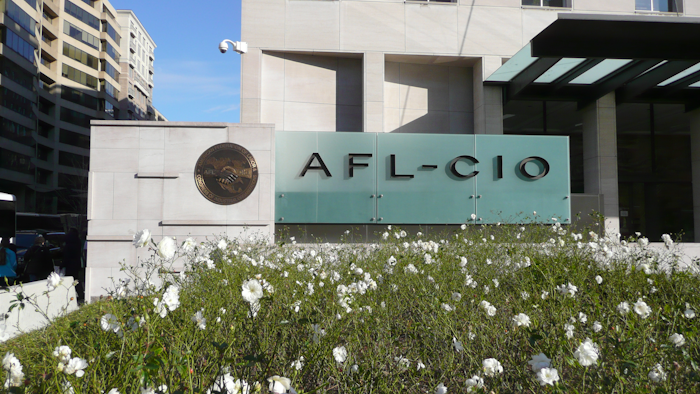 A top labor union this week named North Dakota as the nation's most dangerous state for workers for the third consecutive year.

The latest annual "Death on the Job" report from the AFL-CIO said 56 workers were killed on the job in North Dakota in 2013, which translated to a fatality rate of 14.9 per 100,000 workers.

The nation-leading rate far outpaced the rates of top states, including Wyoming at 9.5 deaths per 100,000 workers, West Virginia at 8.6, Alaska at 7.9 and New Mexico at 6.7.

All five states sit atop oil or natural gas deposits, but North Dakota's fracking industry, in particular, helped make the state "an exceptionally dangerous and deadly place to work" according to the report.

North Dakota worker deaths in the oil and gas sector approached 85 per 100,000 workers, nearly seven times the 12.4 per 100,000 rate in that industry nationally. The construction sector in North Dakota also had a fatality rate more than four times higher than the national average in construction.
 
Fracking, which involved breaking up shale rock with a highly pressurized combination of sand, water and chemicals, contributed to an increase in oilfield fatalities in recent years, and reports indicate the recent downturn in oil prices could cause additional safety concerns.

On the other end of the spectrum, the report tabbed Hawaii as the safest state for workers at 1.6 per 100,000, followed closely by Washington, Connecticut, Massachusetts, New York and Rhode Island.

Overall, the AFL-CIO report said 4,585 workers were killed on the job in 2013. The nation's fatality rate of 3.3 per 100,000 workers declined slightly since 2010.

The report also said another 50,000 workers succumbed to occupational diseases during that year. Those two numbers combined meant an average of 150 workers lost their lives to job-related conditions each day in 2013, the union said.

In addition, the report said workers reported 3.8 million work-related injuries and illnesses in 2013, although the actual number of those ailments was estimated to be between 7.6 million and 11.4 million.