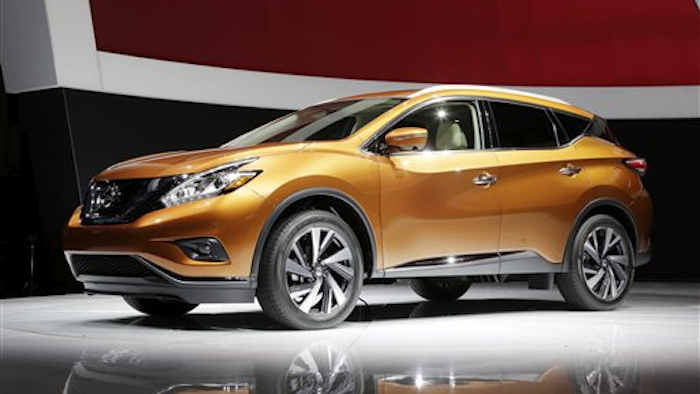 During the most recent round of safety testing on midsize SUVs — conducted by the Insurance Institute for Highway Safety, a nonprofit funded by auto insurers — only three of the seven cars performed well enough to earn an acceptable or above rating during a crash test.
This particular crash test was introduced in 2012, and is believed to be more difficult than the U.S. government's head-on frontal crash test. During the test, the 25 percent of the vehicle's front end will strike a barrier at 40 miles per hour. The hope is then to use the safety results to encourage automotive companies to improve their safety features and to manufacture more crash-resistant vehicles.
Of the models tested, the Nissan Murano and the Jeep Wrangler received the highest crash test rating, a "good." Following the Murano and the Jeep Wrangler was the Ford Flex, which received an "acceptable" rating during the test.
The Jeep Cherokee, Dodge Durango and Hyundai Santa did not fare as well. Each were rated as "marginal" during the crash testing by IIHS.  
Overall, the Fiat Chrysler's Doge Journey scored the worst of all the vehicles during this particular round of testing. While, the Nissan Murano scored the best overall, earning it a Top Safety Pick Plus from IIHS.